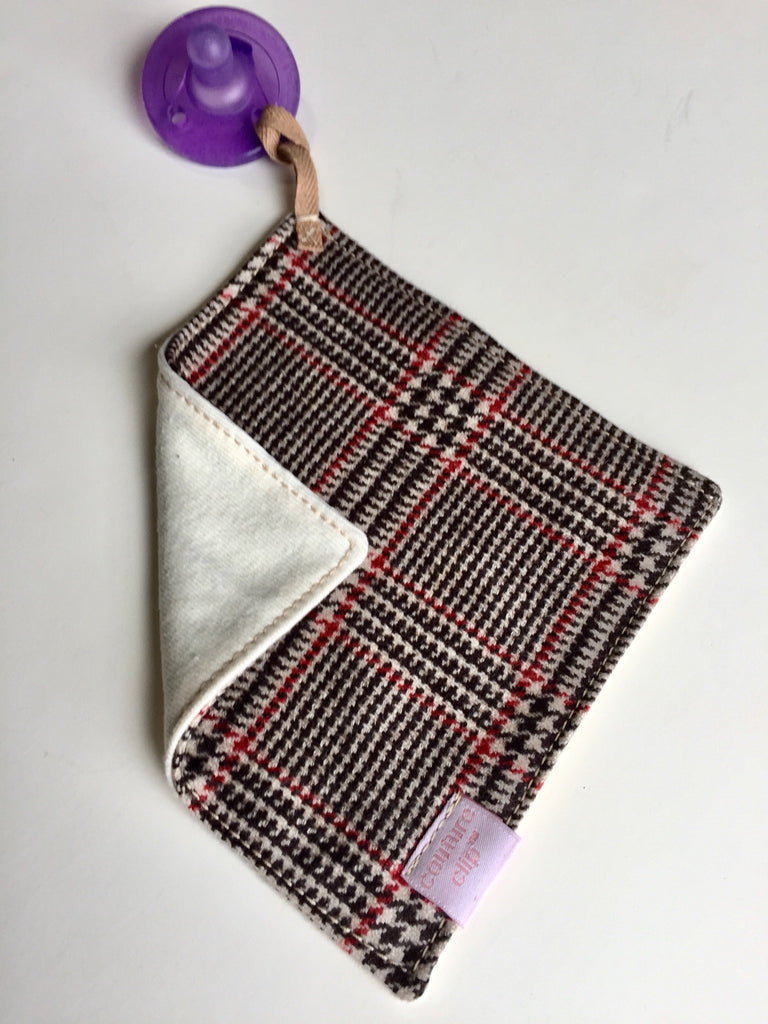 Cashmere Plaid Binkie Lovey
Cashmere is the ultimate luxury! Keep babies binkie clean and off the floor without sacrificing style. This cashmere plaid binkie lovey makes the perfect keepsake for any new baby.

Nut brown on flax background with a bit of red throughout is gender neutral.
Hand-crafted in USA with hand-stitched detail organic cotton loop to attach to any binkie at home or on the go.
Size 6"W x 6"L
100% cashmere 
Care hand wash cold water with mild detergent & dry flat